In 2022, we faced a unique environment with historic declines in fixed-income and public equity markets. This had a significant impact on our portfolios, particularly our bond holdings, and led to our first negative annual return since 2008.
While it was a challenging year, our Liability Driven Investing (LDI) approach has served our members very well for many years and we believe it will continue to do so. Our LDI approach is a long-term strategy that focuses on Plan assets in relation to liabilities (in other words, the pensions owed to members). This approach focuses on ensuring that the long-term growth of our investment portfolio meets or exceeds the growth in our pension obligation to members.
Assets have consistently exceeded liabilities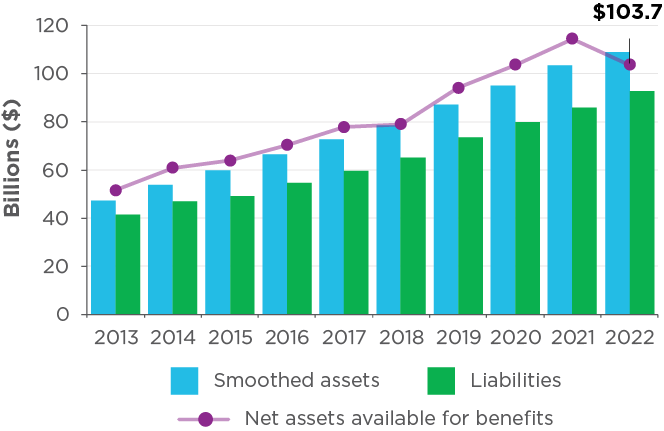 We continue to take a dynamic approach to LDI, adapting our investment activities based on our outlook and shifting economic environment.