Stable
We will act in our members' best interest – we are HOOPP members too. Whether we are investing or paying pensions we will do so with care, professionalism and at the lowest cost possible.
A Strong Foundation
Our funded status has remained stable for more than a decade. Benefits for every member are backed by assets in the HOOPP Fund. That's how members can be certain their HOOPP pension will be there for them when they retire.
* According to a 2013 report by Morningstar Canada, the average management fee for a Canadian equity mutual fund was 2.42%
Operating Excellence at a Low Cost
The average management fee charged by a mutual fund in Canada is more than 2%*. HOOPP's operating costs, which includes investment management and services to our members, were a fraction of that – just 0.3% of net assets in 2015.
Our Investment Approach
Paying pensions to retired members, today and in the future, is our top priority. We use a Liability Driven Investing (LDI) approach that carefully considers Plan assets in relation to Plan liabilities to achieve the best returns while balancing risk.
Read more about our LDI Strategy
Contribution Rates Remain Stable
The current contribution rates for our members and employers have been stable since 2004 and they will remain unchanged until at least the end of 2017.
Learn more about HOOPP's contribution rates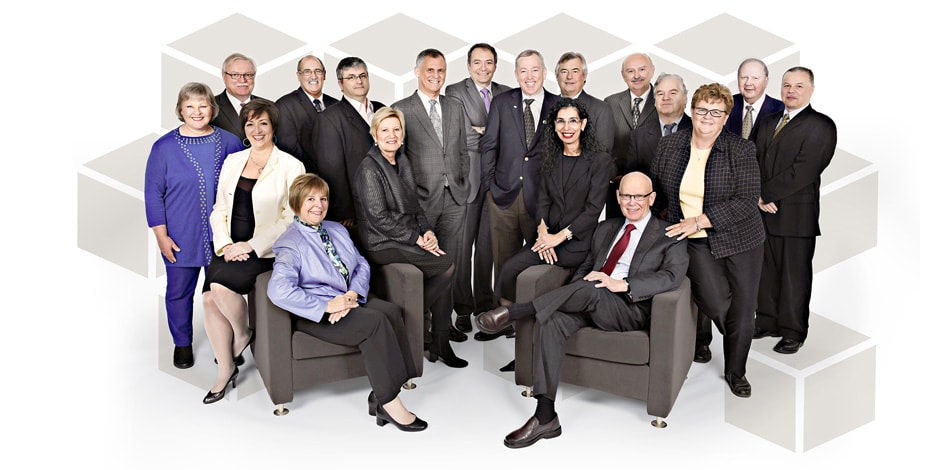 Our Governance Structure
Representing our members and employers, our Board of Trustees has been governing the Plan since 1993. They are responsible for all funding, investment and Plan design decisions to keep the Plan stable and secure. Each Trustee has a fiduciary duty to act in the best interests of all Plan members.
Ontario Hospital Association (OHA)
Ontario Nurses' Association (ONA)
Canadian Union of Public Employees (CUPE)
Ontario Public Service Employees Union (OPSEU)
Service Employees International Union (SEIU)
Secure
We will make certain HOOPP is solidly funded so that we
keep our promise to our members of a secure pension for life.
How We're Managing Risk
Our three major investment risks are equity market risks, declining long-term interest rates, and an unexpected rise in inflation. Here is how we've positioned the HOOPP Fund to withstand those events:
Liability Hedge Portfolio:
invests in fixed income (e.g. bonds) and real estate to provide a steady cash flow stream to protect against both rising prices due to inflation and declining returns due to falling long-term rates.
Return Seeking Portfolio:
invests in public equities, corporate credit, and private equity to increase returns and provide growth to the Fund while balancing risk.
A Few Of Our World-Class Real Estate Investments:
Escarpment Way Industrial, Milton, CA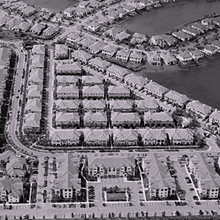 Monterra Apartments, South Florida, USA
32 Old Slip, New York City, USA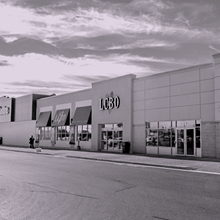 Quinte Mall, Belleville, CA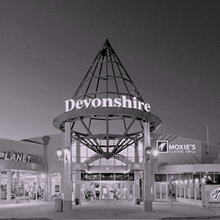 Devonshire Mall, Windsor, CA
Broadway Shopping Centre, Bradford, ENG
Hear our results directly from HOOPP's
President & CEO, Jim Keohane.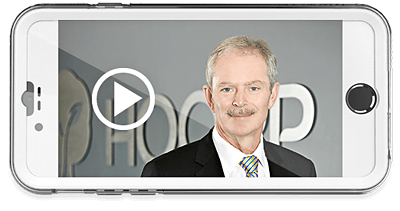 We will be there for our members to provide the highest level of service in a compassionate and courteous manner.
Our Members and Employers
Commitment to Exceptional Service
We connect with our members and employers every day, by telephone calls, email, and through presentations and one-on-one meetings.
Thank you for your feedback!
Last year, we reached a new peak in client satisfaction**. We thank our members and employers for their feedback!
**Throughout the year, HOOPP conducts third-party surveys which collect member and
employer satisfaction feedback on our overall performance, and critical transactional touch points.
Inflation Protection
Retired and deferred members received two Cost of Living Adjustments (COLA) which helped protect their pensions from inflation.
We will always strive to provide
our members with accurate information
in a timely and confidential way.
In the Loop with HOOPP
In 2015, we explored new avenues to communicate with our members to help deliver the information they need, when they need it. As part of these efforts, we introduced a second issue of our newsletter for retired members.
We encourage our members to share their email address with us so they can receive timely news about their pension plan in a way that also benefits the environment. To date, we have 107,700 member email addresses on file.
Members can register their email
address with us by calling HOOPP Client Services
We will protect our members' retirement–when
pensions are discussed, we will ensure
their voice is heard.
Defined Benefit (DB) Advocacy
HOOPP is speaking out on the importance of retirement income adequacy for all Ontarians. So what did we do in 2015 to help raise awareness about DB plans?
Released a white paper
to share the facts*:
85%
worry that without good workplace pensions, Ontarians will face senior poverty.
62%
wonder if they will have enough money for retirement.
*In September 2015, The Gandalf Group surveyed 1,132 Ontarians on issues of
retirement security and the role of government in Canada's retirement system.
Here's what our DB Ambassadors have to say:
Why I became a DB Ambassador:
I wanted to educate myself about pensions and retirement savings. I helped a sick friend take retirement last year and the whole process was an eye opener.
Eleanor Operating room nurse at St. Mary's Hospital
Sustainable
We will have the right people, strategies
and
technology in place to best manage
our members' pensions.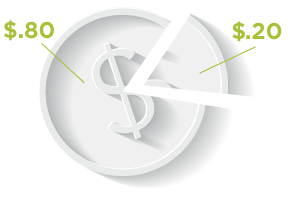 Did You Know?
About 80 cents of each dollar paid in pension benefits comes from investment returns.
Long-Term Investment Horizon
We look more than 70 years into the future when investing to make sure we continue to deliver on our pension promise.
Keeping it Green
In 2015, we strive to reduce our carbon footprint it in every way we can. We received the Green Star award – the highest ranking awarded in the Global Real Estate Sustainability Benchmark.
The Future of Service
We're upgrading our pension
administration system so we can:
Responsible Investing
HOOPP is a signatory to the United Nations–supported Principles for Responsible Investment (PRI) and a signatory/member of the Canadian Coalition for Good Governance and the CDP, formerly known as the Carbon Disclosure Project.
Read more about our responsible investing practices
Employer Of Choice
Hiring the best talent means offering a work environment designed to bring out the best in our employees.
Learn more about a career at HOOPP
Our Values
HOOPP's core values are at our forefront every day, serving as a guide as we deliver on our pension promise. We added a new core value in 2015: Compassionate